The evergreen charm of the men's ankle boot is truly timeless.
The boots somehow recall the model of a strong and reckless man, ready to face rain and mud, without fear.
Today the most renowned brands have created many models, to amaze and almost confuse even the most demanding men. Whether you love wearing t-shirts and jeans or an elegant suit with a jacket and tie, each men's ankle boot in our shop is able to adapt well to any look, giving that extra touch that we all look for in terms of style.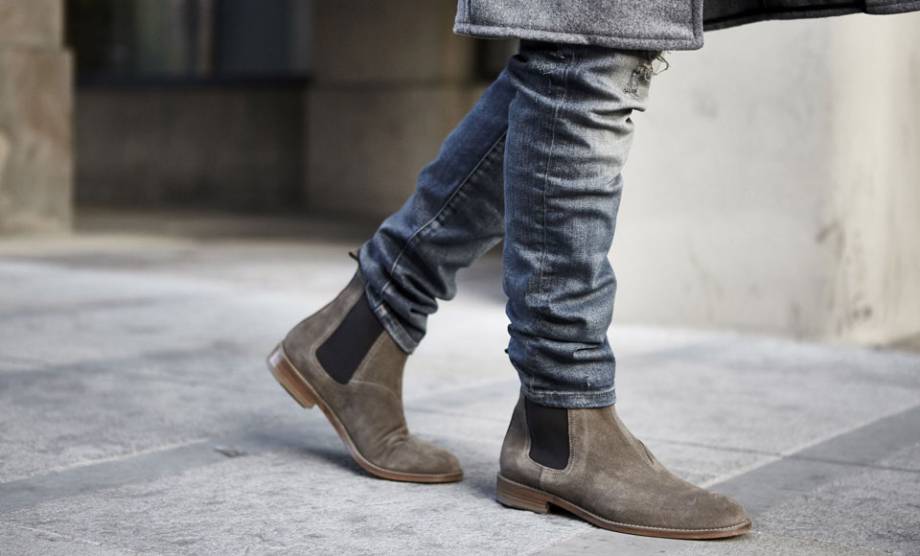 Men's ankle boot: here are our proposals
Our catalog is really full of useful proposals to select a men's ankle boot that perfectly responds not only to your tastes and preferences, but also able to ensure the right harmony between the shoes and the rest of the clothing.
From the shiny ones with an extremely classic cut, in leather or velvet, ideal for those who love the style devoid of extravagances to those a little "rebellious", with metal inserts or other unusual details, these ankle boots, especially this one, are really trendy.
It is possible to choose not only various colors, but also different types of heights, from the men's ankle boot with a higher heel to the lower one. The model that surpasses the ankle is particularly trendy this season, certainly appreciated by those who love the sporty and informal genre.
You can benefit from the comfort of real leather and other high quality materials, for a boundless well-being. And when you're well, as you know, it's easy to look elegant and confident!
Our men's ankle boot proposals are truly able to satisfy every need and range from street style to dandy elegance; from models to feel comfortable during work to those in black or gray, to be combined with a formal suit or a chic model, to alternative or casual ones, to be combined with greater freedom.
In such a wide variety, all that remains is to choose.
The amphibians men's shoes are a classic to combine on casual clothing.