Leather, as we all know, is always and in any way combined with any clothing, but it is certainly not just that. The value, elegance and quality of a men's belt made of this material far exceeds the expectations of every man, even the most demanding, attentive to quality but who does not intend for any reason to give up impeccable design.
Brands such as Niki Marty, Guess and Florsheim demonstrate how a small accessory really can be able to enhance clothing and, why not, even the waist.
Men's belt and clothing: an always perfect combination
Functional and trendy, the men's belts in our shop represent the best that the international fashion universe has ever been able to give to lovers of accessories.
For its strong aesthetic value at all ages, the belt is what completes an elegant tailored evening suit, a casual outfit consisting of jeans, t-shirts and sneakers, always and in any case giving a touch of originality.
In addition to those with a solid and slightly country buckle, decidedly beautiful, fashion and flashy, it is possible to opt for those with a thin and flattened buckle, ideal for those who love casual clothing.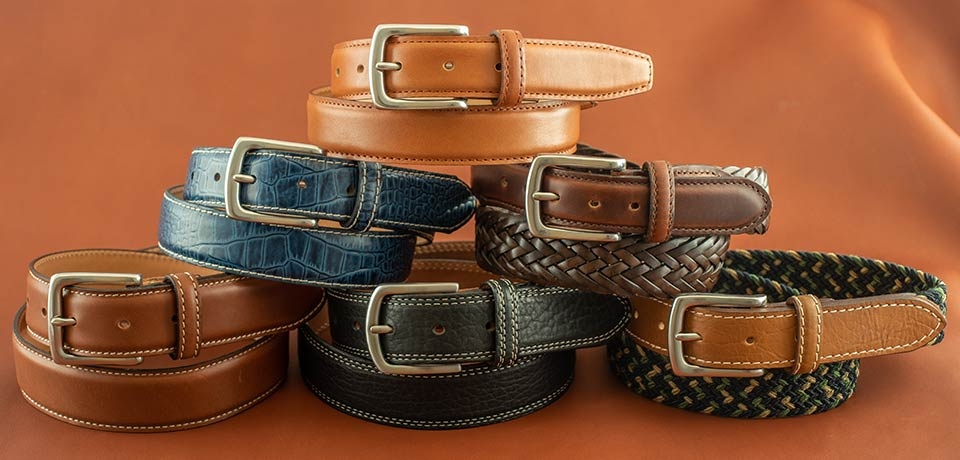 The right model for any occasion
Who says that in order not to go unnoticed, you need to prefer flashy men's belts?
You can also be special with neutral colors and with a minimal design.
Wearing maxi buckles, studs and other decorations is a possibility, but not everyone's favorite choice.
There are those who love a balanced and more traditional outfit: that's why in our shop we have also included less bulky and elaborate men's belts, designed for those who have a precise stylistic concept, the sober one, but not less trendy.
There is the one that supports, wraps, but that is not effective, and the one that allows you to achieve both, streamlining the figure or highlighting the waistline according to the build.
Men's belts are not all the same: just browse through those offered in our shop to realize it.