The contemporary man follows fashion trends more and more to improve his look and more and more often, to do it better and completely, he relies on men's accessories.
For some time, the very function of the latter has gone far beyond just functionality and the true focus of the collections becomes originality, in conjunction with the new trend that sees male aesthetics protagonist in these last years of a real boom.
It is no coincidence that the target on which the manufacturers of men's accessories are targeting today is significantly wider than they used to be. There is no doubt: the modern man takes care of himself and wants to improve and wear a beautiful suit with a nice belt or a nice shoe combined with the right pouch certainly makes the difference.
Men's accessories: how important are the details
At one time the value of men's accessories was given only by their ability to make the look more classic. Today this is not the case: we focus on details that can capture attention, capable of making them unique and original.
Men's fashion today tends to give ample space also and above all to sporty and casual styles.
Belt bag, belts and shoulder strap are the absolute accessories for men capable of marrying elegance and comfort, combining them in the best way.
The shoulder strap, an indispensable accessory in which to place smartphones and mobile devices which, given their size and the continuous use made of them, would not otherwise be possible to keep in your pocket, becomes a distinctive sign of contemporary man.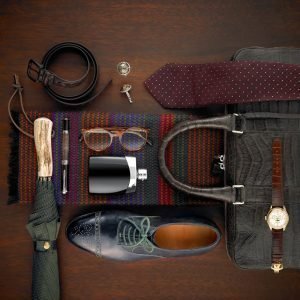 What changes in men's accessories
In general, all men's accessories become indispensable for those who love metropolitan looks and are created to best adapt to the shoes, in the various most worn models, which are certainly sneakers, flat sandals, moccasins and ankle boots.
Men's accessories are dressed in different colors and shapes, they are renewed, they also become much more functional and suitable for new needs, based on the new trend of the moment.
The collection becomes more extensive than ever, rich and varied.
All that remains is to select what best fits with tastes, preferences and clothing.