The true Italian excellences marked by the made in Italy brand have always been recognized and admired all over the world. That's why we selected women's bags made by Italian brands, trendy accessories but also of great quality, which know how to stand out and distinguish the wearer.
The Italians in the world are also known for this: for the skilful work of craftsmanship that makes our clothing and accessories a real must have.
Among all, Italian handbags literally drive women from all over the world crazy, because style is imported, but the quality, which also drives our market abroad, is certainly no different.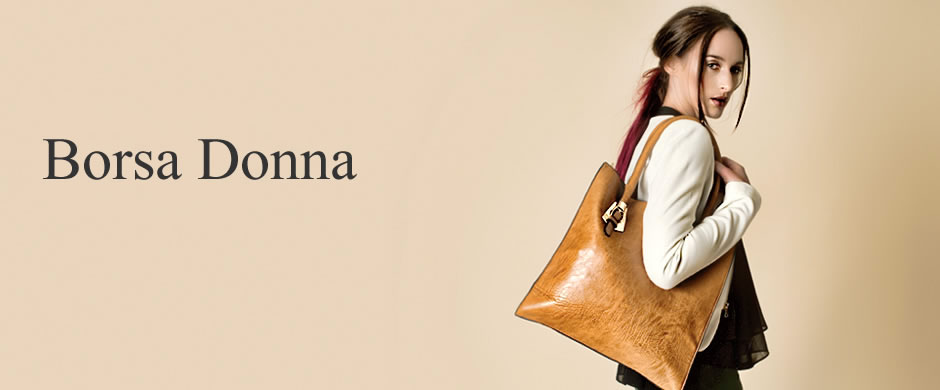 Made in Italy: quality that sets the trend
Italian production has always been synonymous with excellence.
A woman bag made in accordance with the strict rules of made in Italy is not a simple accessory but much more: it is an indispensable object, which jealously guards the most precious assets of every woman, a beautiful casket also with the appearance that helps to increase self-esteem, which makes you more confident when you are away from home.
Nobody can deny the charm of the Italian handbags, famous all over the world, a spokesman for Made in Italy quality, which know how to give refinement but with simplicity, a paradox this typical of quality products, which know how to amaze even without necessarily being redundant in appearance .
Italian handbags: the choice that never betrays
Among the strongest weapons to which the female public can appeal, the women's bag, with its essential and indispensable being, is that perfect must-have element in every season and on every occasion. Bags for the day and for the evening, for work and for a happy outing with friends, but also ideal bags for practicing sports and for spending a sunny day at the beach, for a 360-degree setting.
For those who love to always appear diva, the Tosca Blu women's bag is beautiful, offering models covered with synthetic fur; enriched symbols or pendants in the shape of a heart; or covered with padded material, ideal for those who want to look original, never taken for granted.
From shoulder bags to those in a trunk, from mini bags to shopper bags up to all leather ones: here are our proposals, those of the most sought after brands and all characterized by an inexhaustible sensuality.