They change them continuously, spend follies for the latest model, rejoice in having them on their feet and suffer without giving up on uncomfortable models: women's shoes have always been the ally of the fairer sex. There is no woman who does not go crazy, they are the weapon of seduction, a real jewel to put on your feet. The love of women for shoes has deep roots in the unconscious perhaps because it is that powerful accessory that allows you to transform with a single gesture. A beautiful shoe is a sure way to improve your image and attract attention without putting your body too much in the foreground, a powerful object of desire that instantly transforms the female silhouette.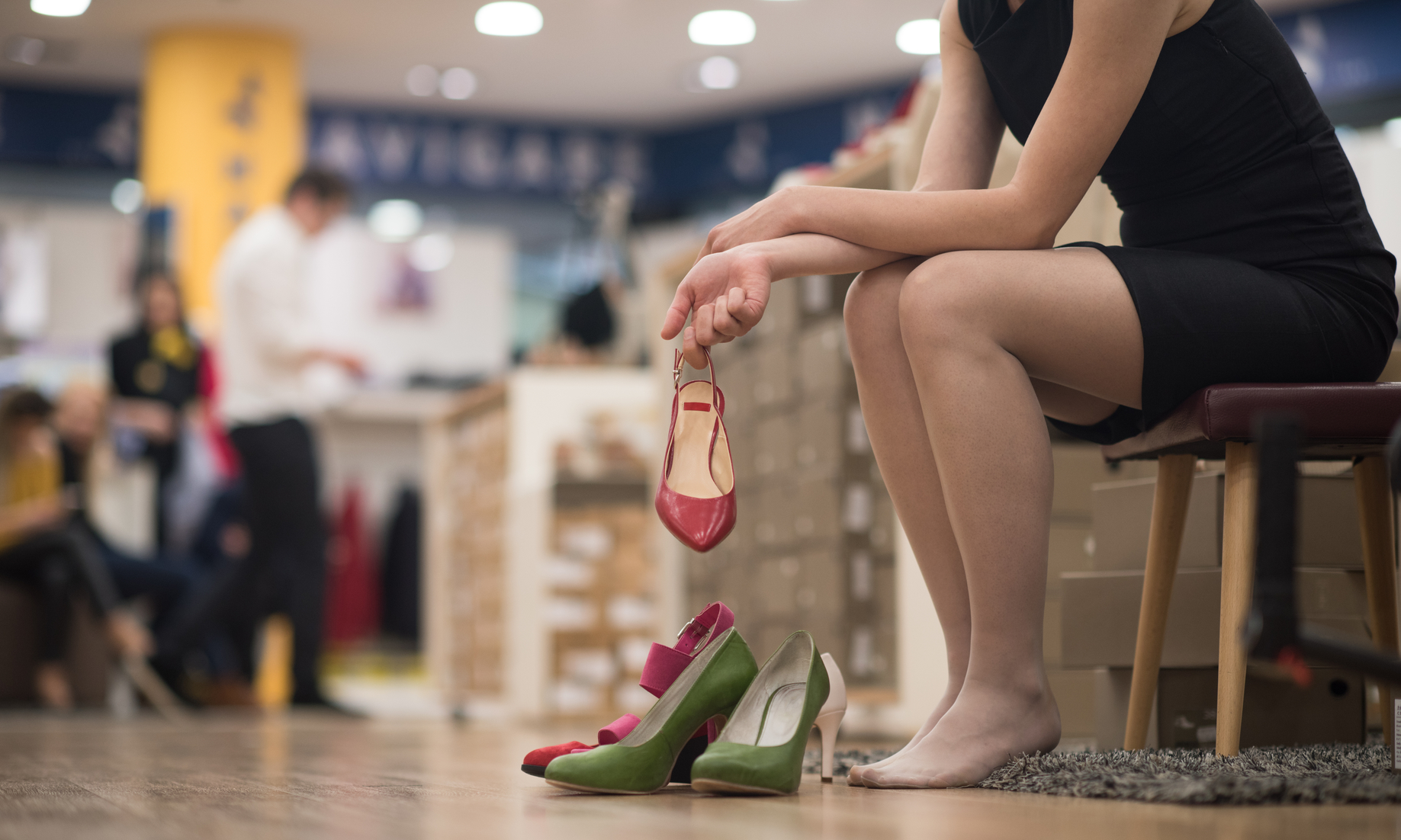 Women's shoes: the new proposals
On the catwalks of London, New York, Milan and Paris, many proposals for women's shoes have recently found space to make their inevitable presence in the wishlist of each season. How can you resist the sandals with precious nuances, the slingbacks with kitten heels and bon ton details? And what about the dizzying neutral and ultra sophisticated ankle boots? The choice is really very wide and includes the inevitable heeled shoes with dizzying heights, décolleté and slingback, with stiletto heel and tapered toe. And, again, sandals with thin strips, with band or with crossed bands.
Wedges, moccasins and much more ...
Women's shoes such as wedges and platform shoes, by now a fixed presence on the catwalks, undoubtedly remain the must-have shoes, the most strategic of every wardrobe. Versatile and comfortable, they are dressed in colorful nuances and varied patterns. The moccasins, absolute protagonists of the last fashion shows, sanction the great return of the "bourgeois" style; boots have also confirmed this year as an indispensable ally to face the now unpredictable climate. Flat shoes and sneakers, even in the chunky versions, have depopulated in recent times and are confirmed for this new year as well-loved and trendy footwear. Women's shoes in many models, colors and materials, therefore, to satisfy everyone's tastes.
Ultra modern and eccentric shapes, chromatic games and extravagant inserts characterize this season's women's summer shoes.
In our shop we have everything you need to satisfy this trend and give an answer to all those who love unusual and original shapes that, this year, seem to be confirmed as futuristic ones, with bright colors and 3D applications.
But of course it's not just that. Ample space for sandals, moccasins and women's summer shoes with heels for lovers of classic style.
Summer shoes outside the box
The collections of women's summer shoes proposed by us are those presented on the catwalks: more and more original, unusual, unconventional models, multicolor, ballet flats halfway between moccasins and walking shoes. Beautiful slippers, sneakers for lovers of closed sports shoes, but also sabots and sandals from the 90s win the record of the hottest women's summer shoes of the season.
Ample space also for high and medium heels with extraordinary square toes that have been silent for some years.
In the bed of every self-respecting collection of women's summer shoes, a boot can not be missing, an excellent solution in case of summer rain.
Beautiful light colors, from different heights according to tastes.
Love Moschino ankle boots are particularly suitable for the summer season, practical and elegant.
Still, the inevitable sneakers, the cognac-colored ones, such as those proposed by Blauer, are very beautiful.
Timeless shoes are not lacking and the season is full of fantastic news.
Our collections of women's summer shoes are able to meet the needs of every woman by placing themselves as an accessory of indispensable charm.
All that remains is to choose the model best suited to personal tastes, preferences and needs, for a season that promises to be, with our footwear, in the name of comfort and style.
On sale